AASA Teams is proud to announce

a partnership with Fastpitch Media.

We feel that the services and final product

offered by Randy and his crew are second

to none. Check out their web site and

samples of their quality player videos at

http://www.fastpitchmedia.tv/

Work directly with College Coaches from

around the country. Elite College Camps is an affordable
way to attend a high end College Camp run by College Coaches.
Check the link for updated camp locations in 2014.
http://www.elitecollegecamps.com
---
All Americans,

Congratulations are in order for Tabitha Heinz, who has signed her National Letter of Intent to attend
North Dakota State, in Fargo, North Dakota.
Tabitha , made the journey from Northern California to Fargo North Dakota with her mom and dad. The institution was founded as North Dakota Agricultural College in 1890 as a land-grant institution. Here is what Tabby had to say about her choice to commit to North Dakota. NDSU was the school for me, because when I went on my visit it had that feeling that made me feel like it was just right, I knew I was in the right place. The staff and administrators are very supportive of student athletes, not only great at helping players succeed but they made it feel like a family. The coaching staff is great and they are amazing people. The team itself was welcoming and exciting to be around. Players stuck together and were supportive I absolutely love every person I met at NDSU and am glad to be a future Bison. I truly cannot wait for this amazing new experience, Go Bison!! ! North Dakota competes in the Summit League along with Denver, IUPU Ft. Wayne, IUPU Indianapolis, UNO, USD, SDSU, and WIU. The other schools that were recruiting Tabitha were Northridge, ECU, North Texas, Cal Poly, UOP, FSU, Fullerton, Michigan State, Lehigh, and SJSU. Congratulations once again Tabitha Heinz, the newest North Dakota State "Bison" , from your All American family.
Go Thundering Herd/Bison!!


Congratulations are in order for Mackenzie Babbitt, who has made a verbal commitment to
Cal State Northridge, in Northridge, California.
Mackenzie, made the journey from Northern California to Southern California to the Northridge neighborhood of Los Angeles California, in the San Fernando Valley.
Here is what Mackenzie had to say about her choice to commit to Northridge.
(916) 208-8177 chose CSUN because it is great both academically and physically. CSUN has a beautiful campus with many activities available. But the reason that pulled me close to Northridge was the coaching staff. I fell in love with their coaching style and personalities as soon as I had a conversation with every one of them. The team is very much united and I feel it will help me throughout my college years to progress. I went and watched Northridge play Fresno State and the cheering was amazing! I love teams that shout and cheer each other on and Northridge fit my standards perfectly. I am looking forward to spending my college years with the Matadors!
Northridge competes in the Big West Conference along with Cal Poly, Cal State Fullerton, Long Beach State, UC Irvine, UC Riverside, UC Santa Barbara and Pacific. The other schools that were recruiting Mackenzie were, Oklahoma, Missouri, East Carolina, UOP, Cal Poly, Temple, Baylor, Kentucky, Oregon State,
and Northern Colorado.
Congratulations once again Mackenzie Babbitt, the newest Cal State Northridge "Matador" ,
from your All American family.
Go Matadors!!

Congratulations are in order for Lauren Watanabe, who has made a verbal commitment to
Saint Mary's College of California, in Moraga California.
Lauren along with her parents Wayne and Debbie recently visited the campus located in the rolling hills of Moraga. " I went on my unofficial visit with my parents, still undecided about Saint Mary's but I was excited and leaning in that direction when we left home. The campus really is beautiful. There are hills that surround the campus and beautiful trees. The school has a very peaceful feel to it. I guess that I did the typical things that people do on a recruiting visit. I hung out with the team and saw them practice. I really enjoyed my time there and everyone made me feel right at home. The school is close to home and I know that makes my parents happy.
My sister Ashley is also close. She goes to UOP. I'm excited about the small class sizes. I know that I will get a great education there. I want to major in health sciences and become a physical therapist.
I want to thank Coach Hanaseth-Rodgers for giving me this opportunity.
I don't know if it has really sunken in yet. "I'm very happy with my decision", "said Lauren
Saint Mary's is a participant in the West Coast Conference, as is Brigham Young University, Loyola Marymount University, Santa Clara University, University of San Diego and the University of the Pacific.
Congratulations once again to Lauren Watanabe, the newest Saint Mary's College "Gael",
from your All American Family.

Congratulations are in order for Jessica Garcia, who has made a verbal commitment to
Oregon State University, in Corvallis, Oregon.
Jessica and her parents Pancho and Julie recently visited the campus and attended a softball camp. " I was able to go to the campus with family, friends and teammates and it made my visit that much more special. I was especially happy that my close friend Shelby was there as well as Nerissa. We had a great time. I have felt for a long time that Oregon State is where I wanted to go to school but I really needed that confirmation by visiting the school and spending time with Coach Berg and Hirai. I'm so excited to have the opportunity to be coached by Coach Berg. I plan to major in kinesiology. When I talked with Coach Berg and Hirai after the camp, I still had some anxiety but that soon went away after I told them that Oregon State is where I want to be. Coach Berg had a big smile from ear to ear. I feel overjoyed, relieved and excited, all at the same time. "
Jessica will join current All American teammate Shelby Weeks at Oregon State in the fall of 2015.
Oregon State University is a PAC-12 participant along with Arizona State University, Stanford University, University of Arizona, UC Berkeley, UCLA, University of Oregon, University of Utah and the University of Washington.
Congratulations once again to Jessica Garcia; the newest Oregon State University "Beaver",
from your All American Family !!



Current AASA Player, Ali Aguilar selected to The Team USA Jr. National Team
We are very excited and proud to announce that Ali Aguilar has been selected as 1 of 17 players to represent USA on the Under-19 National Team. This could be the highest honor available to an amateur player next to being selected to Team USA as with this team you can be no older than 19.
Ali has been a member of Bryan's 18 Gold team since her freshman year..she is signed to attend
The University of Washington next year.
The team will be coached by Tairia Flowers (CSU Northridge), Laura Berg (Oregon State), Trisha Ford (Fresno State)
and Lisa Dodd (UNLV)
here is the link for the entire article...
http://www.asasoftball.com/about/getStory.asp?nid=2971

---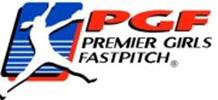 ---

All American Sports Academy, under the leadership of Debbie Nelson, will be holding
baseball and softball camps. Please go to allamericansportsacademy.net for more information.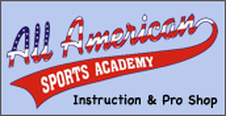 All American Sports Academy now has an online shop that allows you to buy AASA apparel.
Please click on this link http://www.allamericansportsacademy.net
Check it out!